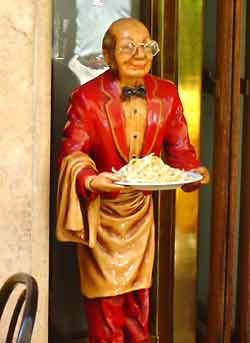 DELICIOUS FETTUCCINE ALFREDO RECIPE
Quick & Easy
Q&E Pasta Recipes, Q&E Chicken Recipes...

Chicken Recipes
Kentucky Fried, Chicken Parmesan ...

Pasta Recipes
Alfredo, Bolognese, Zucchini...

Appetizers
Artichoke,Bruscetta,Crostini...

Soups
Pasta Fazool,Bread Soup,
Minestrone...

Risottos
Artichoke,Shrimp,Mushroom...

Gnocchi
Potato,Semolina,Spinach...

Tell a friend
about this website

Salads
Panzanella,Beet and Onion...

Ravioli, etc.
Simple Ravioli, Canneloni & Manicotti...

Bread, Pizza
Pizza,Focaccia...

Main Courses
Meat, Chicken
Fish, Chili, Omelet, etc....

Desserts
Crostata, Ricciarelli, Biscotti...

Middle Eastern Recipes
Hummus,Tabouli...

Pasta Salads
Greek, Artichoke Tuna, Broccoli Salami...

Info
About pasta,Sitemap...





Copyright © 2000,2012 e-rcps.com, All Rights Reserved
Recipes
Basics
Glossary
FAQ
Cookbooks
Tell a friend
Cooking Classes
Cooking classes in the U.S. and Italy.
---
Gastronomy Tours
Tour Wine & Olive oil country and other regions.
---
Links
Links to other sites of related interest.
---
Sources
Where to buy special ingredients and utensils.
---
Ask the Chef
If you don't find your recipe.
---