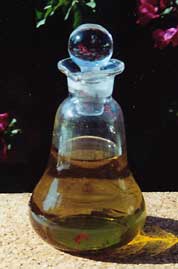 TOASTED BREAD WITH GARLIC AND OLIVE OIL
Bruschetta - Fettunta
Tuscany - Umbria - Piedmont
Preparation - Easy
Serves 4 - 6
Traditional bruschetta is made by dribbling olive oil onto the toasted bread, whereas fettunta is made by dipping the slice of toasted bread into a big container of oil completely.
Our ciabatta bread works well for bruschetta or crostini.
INGREDIENTS:
Italian or French bread - a day or so old seems to work better
several cloves of garlic, peeled
Olive oil - the best Italian olive oil you can find
salt to taste
METHOD:
Cut the bread about 1/2" - 3/4" thick and toast it - ideally over a low charcoal fire.
When the pieces of 'toast' are crunchy on both sides but still soft inside, rub them with the raw garlic.
Sprinkle with as much of the olive oil as your conscience will allow.
Add a pinch of salt.
Eat hot!



Copyright © 2000,2012 e-rcps.com, All Rights Reserved