TOASTED RAVIOLI
Courtesy of:
Fratelli's Italian Restaurants
San Antonio, Texas
www.fratellis.com
Preparation - Difficult

RAVIOLI MIX:


·   1lb lean ground chuck
·   2lbs lean ground pork
Fry meat in skillet until done. Drain excess grease.



Mix cooked meat in a large mixing bowl with the following:
·   1 cup grated parmesan
·   ½ lb. Mozzarella shredded
·   ½ cup bread crumbs
·   3 eggs beaten
·   1 TBL brown sugar
·   1 TBL Lea & Perrins
·   2 TBL garlic powder
·   1 ½ TBL salt
·   2 TBL Basil dry
·   1 TBL oregano dry
·   1 TSP thyme
·   1 TSP black pepper
Set aside

·   1 stick butter
·   2 medium onions chopped
·   2 10 oz boxes frozen chopped spinach thawed
In skillet fry onions in butter until tender. Add spinach and cook until tender. Add the cooked onions and spinach to other ingredients in bowl and mix well. Set aside.

PASTA:


In a mixing bowl put:
·   3 cups flour
·   1 ¾ TSP salt
·   ¾ TSP sugar
In a separate bowl mix together:
·   4 eggs beaten
·   2 TSP extra virgin olive oil
·   1 TBL water (add more as needed)
Add the egg mixture slowly to the flour mix to form a dough ball. Knead 4 to 5 minutes and set aside.



ASSEMBLY


1. Divide dough into four equal parts. Roll out one part into a 12 inch x 16 inch rectangle. This must be exactly trimmed to be 12 inch x 16 inch. The dough will be very thin. Make sure that the work surface is well floured. Place 48 rounded Tablespoons of Ravioli mix – equally spaced as noted: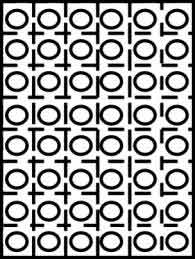 2. Roll out another part of the dough to exactly 12 inch x 16 inch. Cover the first sheet and cut through to form 48 ravioli. Dampen a fork, and with tines, seal the edges of each ravioli. Place ravioli on wax paper dusted with flour. Form layers in a container by separating with heavily floured wax paper. If the ravioli are not to be cooked immediately, freeze to prevent sticking.
TO "TOAST"

Dip ravioli in egg wash, then into flour mix, back into egg wash and then into breading dip. Carefully deep fry at 350 degrees until golden brown. Serve with Marinara sauce for dipping.
Breading Dip - Mix

·  2 cups fine grated unseasoned bread crumbs
·  1 cup fine grated parmesan cheese
Flour Dip - Mix

·  2 cups flour
·  2 TSP salt
Egg Wash - Mix
·  2 eggs beaten
·  2 cups water